Bar-tailed Godwits need your help!
January 11th, 2020
---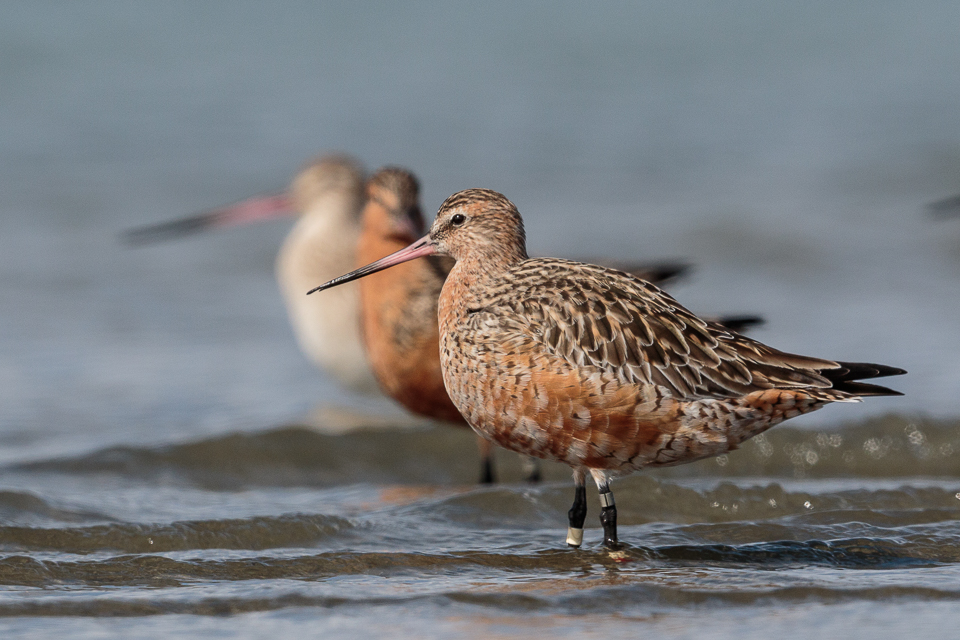 We need your help in counting important sites for Bar-tailed Godwits this February 2020!
Last August our Alaskan colleagues at USGS, led by Dan Ruthrauff, completed a very successful aerial survey of post-breeding Bar-tailed Godwits, covering the entire Yukon-Kuskokwin Delta and the Alaska Peninsula – the first such survey since 1997. This provides us with a unique opportunity to compare the Alaskan aerial survey with non-breeding counts in the southern hemisphere to allow an update of the total population. The continuing shortages of food at the major staging ground used by Bar-tailed Godwits in China is placing stress on the population and accurate information is urgently needed.
It appears that 2019 may have been a good breeding season, judging from the number of juvenile Bar-tailed Godwits which we have at a number of sites around the country – and we expect that many of you are watching their movements as they explore their new home – http://behavioural-ecology.orn.mpg.de:3838/NZ2019_BTGO/
Birds New Zealand has already completed the November 2019 wader census but we know that godwits continue to arrive in the country after this. Furthermore, our colleagues at BirdLife Australia make their counts in January.
To get the best estimate that we can for the total population we would like counts of Bar-tailed Godwits over the spring tide series 8-14 February 2020.
Background about the count and a list of the PRIORITY SITES is available here. There are 20 sites in the North Island and 14 in the South Island. If we can cover all of these we should account for about 97% of the total number of Bar-tailed Godwits in New Zealand. A data form is available here. Note: We particularly need counts of Bar-tailed Godwits, but of course counts of other species would be welcome!
We recognise that a lot of effort has already gone in to the regular Birds New Zealand census but hope that you will be able to assist in this 'godwit extra' count!
Please make contact with your local RR or mail the results directly to:  Rob Schuckard  rschckrd@xtra.co.nz  PO Box 98 Rai Valley 7145.