December edition of Birds New Zealand magazine published
January 8th, 2020
---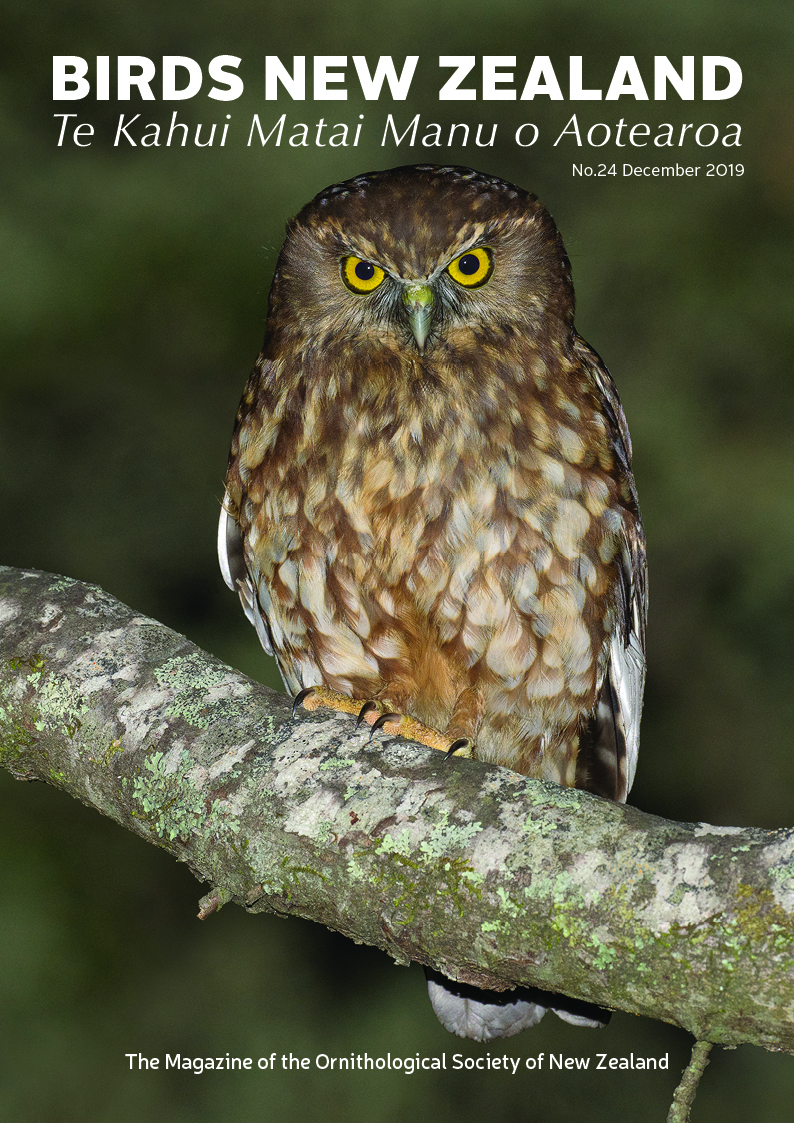 The December 2019 edition of Birds New Zealand magazine has been published, containing news of the research projects to be funded from the 2019 round of the Birds New Zealand Research Fund, which include research on North Island Brown Kiwi, North Island Tieke, Rakiura Tokoeka, Whenua Hou Diving Petrel, Tawaki, Spotted Shag, Fluttering Shearwater, White-fronted Tern, Rifleman, Bar-tailed Godwit and Banded Rail.
This edition also contains an illustrated update on the New Zealand Bird Atlas by Nikki McArthur, reports from the Aka Aka Youth Camp, and news of research on Black-fronted Tern and the fossil remains of an extinct New Zealand species of albatross.
There is an illustrated feature article on birdwatching in the Solomon Islands written by Mark Cocker with photographs by David Tipling, and an interview with bird photographer Mike Ashbee illustrated with examples of his bird photography.
It also contains the quarterly report of the Society's President Bruce McKinlay, quarterly reports from the Society's Regional Representatives, and the bi-annual Bird News column.
Link to the online edition of the magazine:  http://notornis.osnz.org.nz/node/4469