March magazine published
April 27th, 2021
---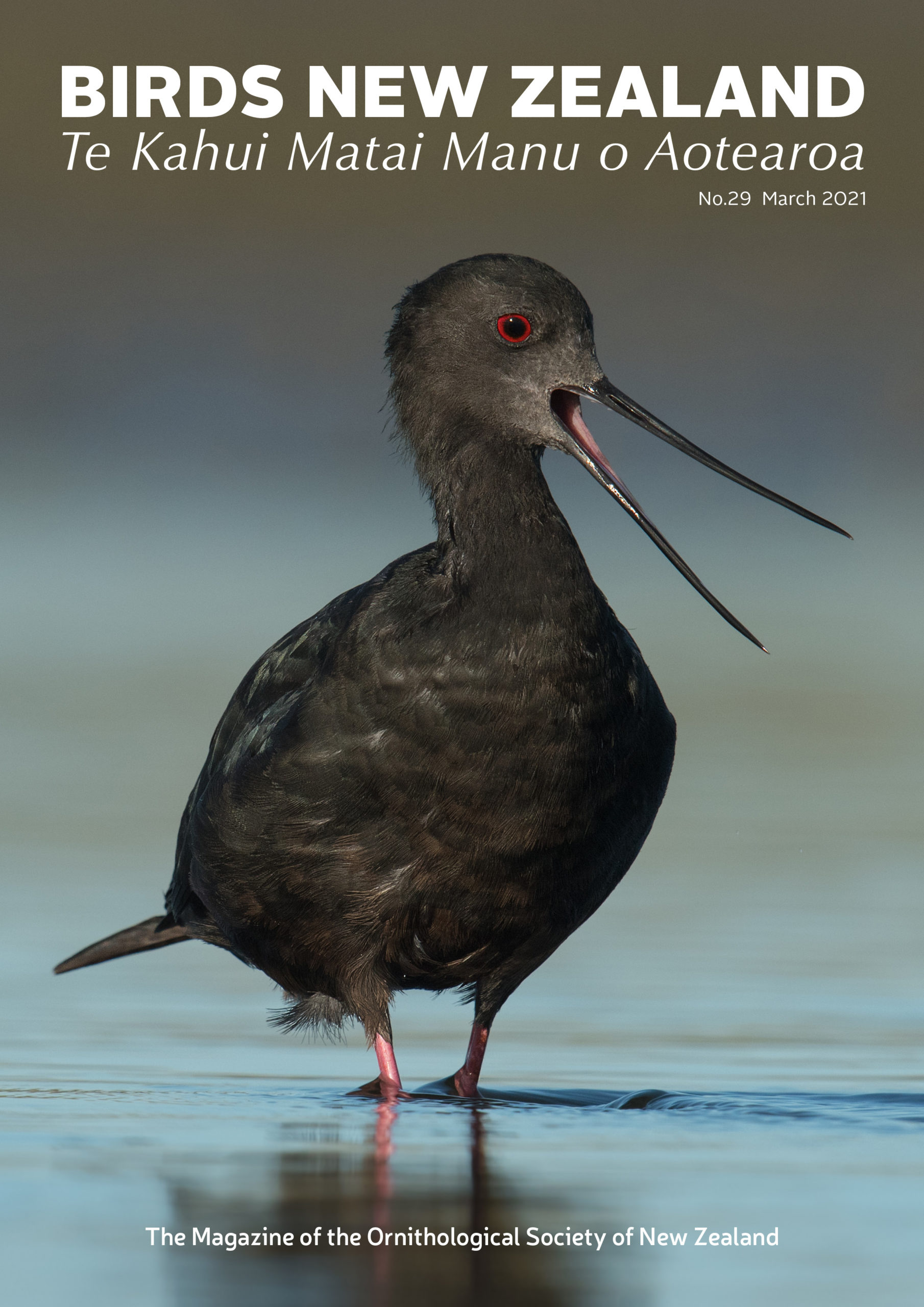 The March 2021 edition of Birds New Zealand magazine has been published, containing news about Bar-tailed Godwit (Kuaka), Fiordland Crested Penguin (Tawaki), and Black-fronted Tern (Tarapiroe) tracking projects funded by Birds New Zealand, and details of the 2021 NZ Bird Conference and AGM to be held in Thames on Queens Birthday weekend (5-6 June).
This edition also contains news about the NZ Bird Atlas project. Over summer, 497 people contributed 13,500 checklists to the project, representing an increase on the previous year.
It also reports that during a Birds New Zealand survey at Invercargill Estuary Shellbanks on 24th February, Joseph Bliss and Sean Jacques observed and photographed an adult Gull-billed Tern which, if accepted, will be the first NZ record of this species raising a juvenile.
There is an illustrated feature article about the search for Fiordland's storm petrels by Birds New Zealand Council member Colin Miskelly, an article about R.H.D. Stidolph's 100-year birding legacy by Nikki McArthur and Joanna McVeagh, and an announcement that the 2021 Birds New Zealand Youth Camp will be held in the Napier area of Hawke's Bay from 18th to 24th April.
It also contains news of new research including acoustic monitoring of Great Spotted Kiwi (Roroa), Saddleback (Tieke) song variability, and the effects artificial lights on seabirds funded by Birds New Zealand, a conservation plan for Phoenix Petrel and Polynesian Storm Petrel, and news of Oscar Thomas receiving a True Young Explorers Scholarship from Heritage Expeditions.
The regular quarterly report of the Society's President Bruce McKinlay and quarterly reports from the Society's Regional Representatives are also included.
Link to magazine: http://notornis.osnz.org.nz/node/4545