June magazine published
July 16th, 2021
---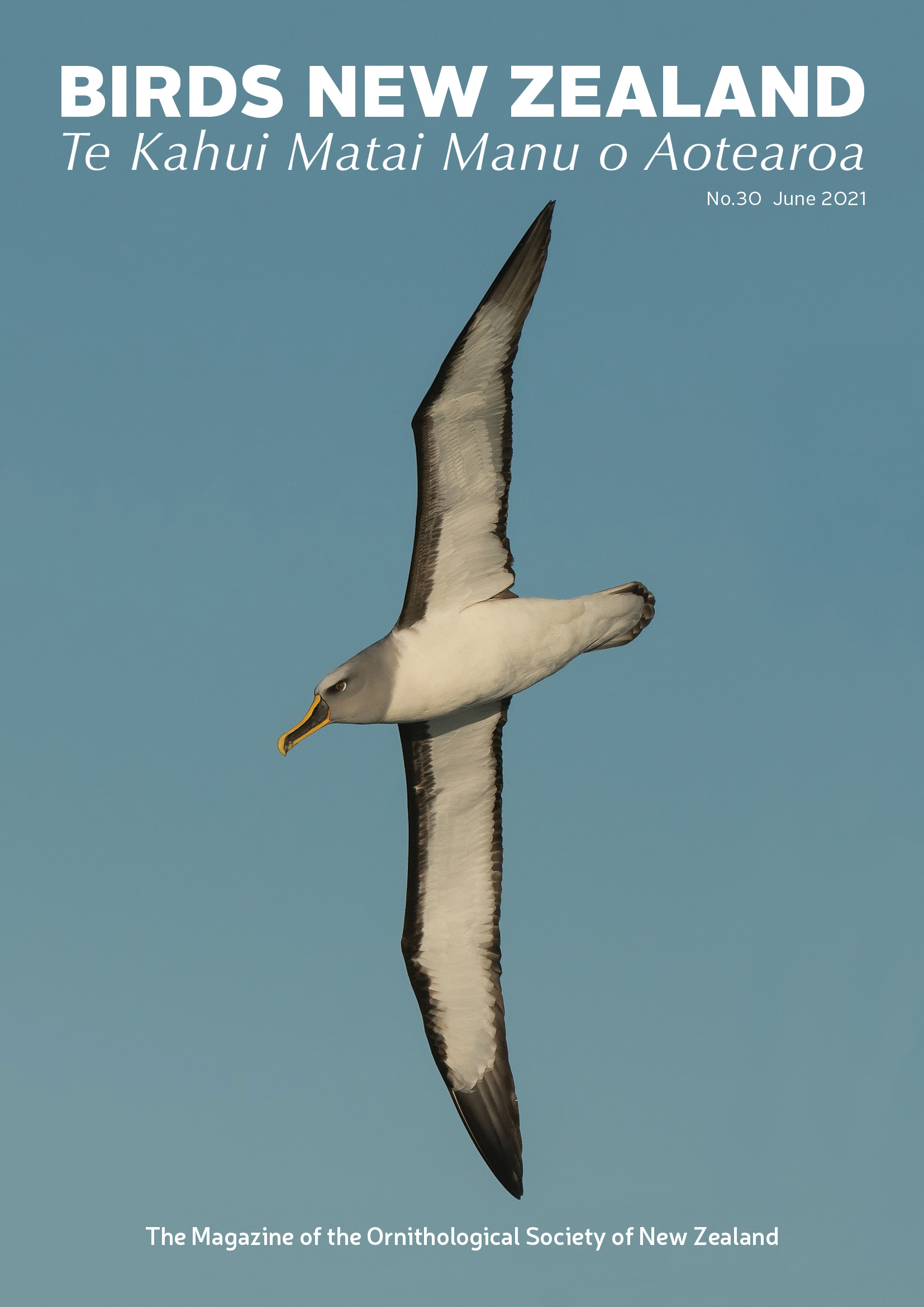 The June 2021 edition of Birds New Zealand magazine has been published, containing the results of our 2021 National Wader Census, and the latest news about our five-year New Zealand Bird Atlas project.
Last summer, 497 people contributed 13,500 checklists to the Atlas, representing an increase on the previous year. Nearly 1,000 'atlasers' have now contributed more than 135,000 bird checklists. Coverage across the country has increased with 2,840 (87.8%) of the 3,232 grid squares having data in them, including checklists from the Kermadec Islands in the north to the Subantarctic Islands in the south.
It also reports that during a wader census at Invercargill Estuary Shellbanks on 24th February, Joseph Bliss and Sean Jacques observed and photographed an adult Gull-billed Tern with a juvenile, which is the first NZ record of this species raising a juvenile.
There is an illustrated feature article about the birds of Hauturu-o-Toi/Little Barrier Island by magazine editor Michael Szabo, and an article about the latest Birds New Zealand Youth Camp held recently in Hawke's Bay written by participants Huia Wesling MacGregor and Bradley Sheilds.
It also includes items about the foraging biology of Spotted Shags in the Hauraki Gulf, news that Birds New Zealand has become a Constituent Member of the Royal Society Te Aparangi, and a report on the new Revised Strategy for Birds New Zealand for the period 2015-2025.
There is also the regular quarterly report of the Society's President Bruce McKinlay, quarterly reports from the Society's Regional Representatives, and the 'Bird News' section which reports on unusual bird sightings from around the country over the past six months.
Link to magazine: http://notornis.osnz.org.nz/node/4556