June edition of Birds New Zealand magazine published
July 9th, 2019
---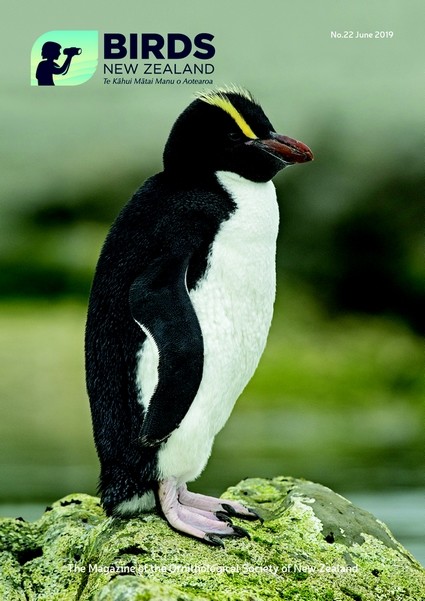 The June 2019 edition of Birds New Zealand magazine has been published, containing news of the launch of the New Zealand Bird Atlas and recent breeding success for Kakapo, Orange-fronted Parakeet, Hihi, Shore Plover and Chatham Island Taiko.
It also contains reports on the results of research on Bar-tailed Godwit, Australasian Bittern and Spotted Shag, and news of the transfer of White-faced Storm Petrel chicks from the Chatham Islands to Mana Island off the Porirua coast.
This edition features illustrated articles on the New Zealand Bird Atlas by Patrick Crowe and Mike Bell of Wildlife Management International Ltd, the mysterious extinct New Zealand Adzebills by Dr Nic Rawlence of the University of Otago, and the conservation of threatened Hawai'ian songbirds by Johannes Fischer. It also contains the quarterly report from the Society's President Bruce McKinlay and our regular quarterly reports from around the regions.
Link to the online edition of the magazine:  http://notornis.osnz.org.nz/node/4444