June edition of Birds New Zealand magazine published
July 1st, 2020
---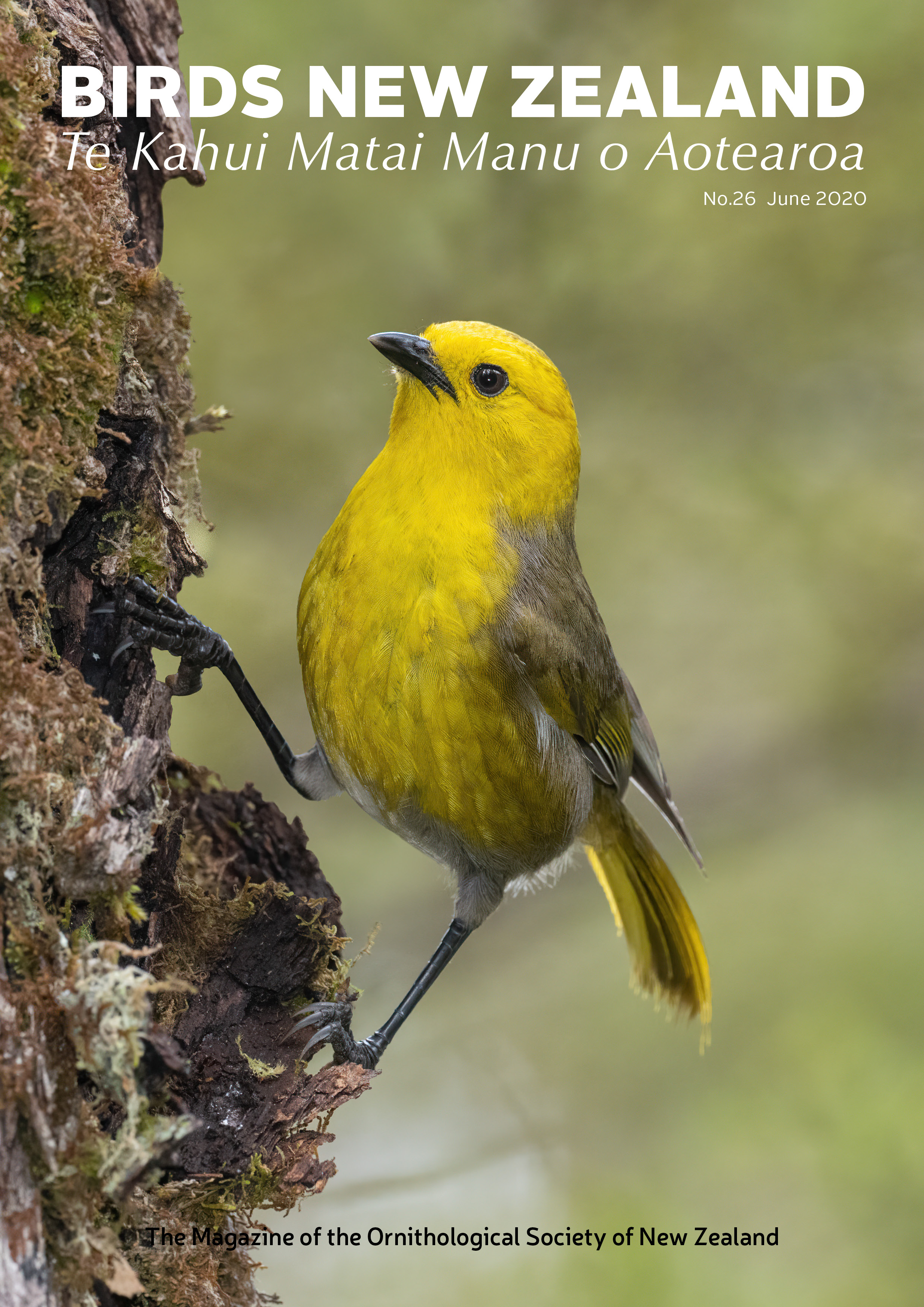 The June 2020 edition of Birds New Zealand magazine has been published, containing news about the success of the first year of Birds New Zealand's NZ Bird Atlas project with 51,000 checklists submitted covering 70% of the country so far.
It also contains news of a Mohua/Yellowhead population thriving in south Westland, a new bird species for New Zealand – Rose-crowned Fruit-dove – and a new free bird identification app for New Zealand birds called 'Merlin'.
There are also reports of the results of the 2019 national wader census and the 2020 'Great Godwit Count', both organised by Birds New Zealand.
This edition has an illustrated feature article by Thomas Mattern on the 2019 subantarctic Bounty Islands expedition to survey Erect-crested Penguins and Salvin's Albatross, and study Fulmar Prions, and an interview with Colin Miskelly and Craig Symes on the recently published special edition of Notornis which they edited, Lost Gold, seabirds of the subantarctic Auckland Islands.
This edition also contains the quarterly report of the Society's President Bruce McKinlay and quarterly reports from the Society's Regional Representatives.
Link to magazine: http://notornis.osnz.org.nz/node/4500