First new expanded edition of Birds New Zealand magazine published
July 5th, 2022
---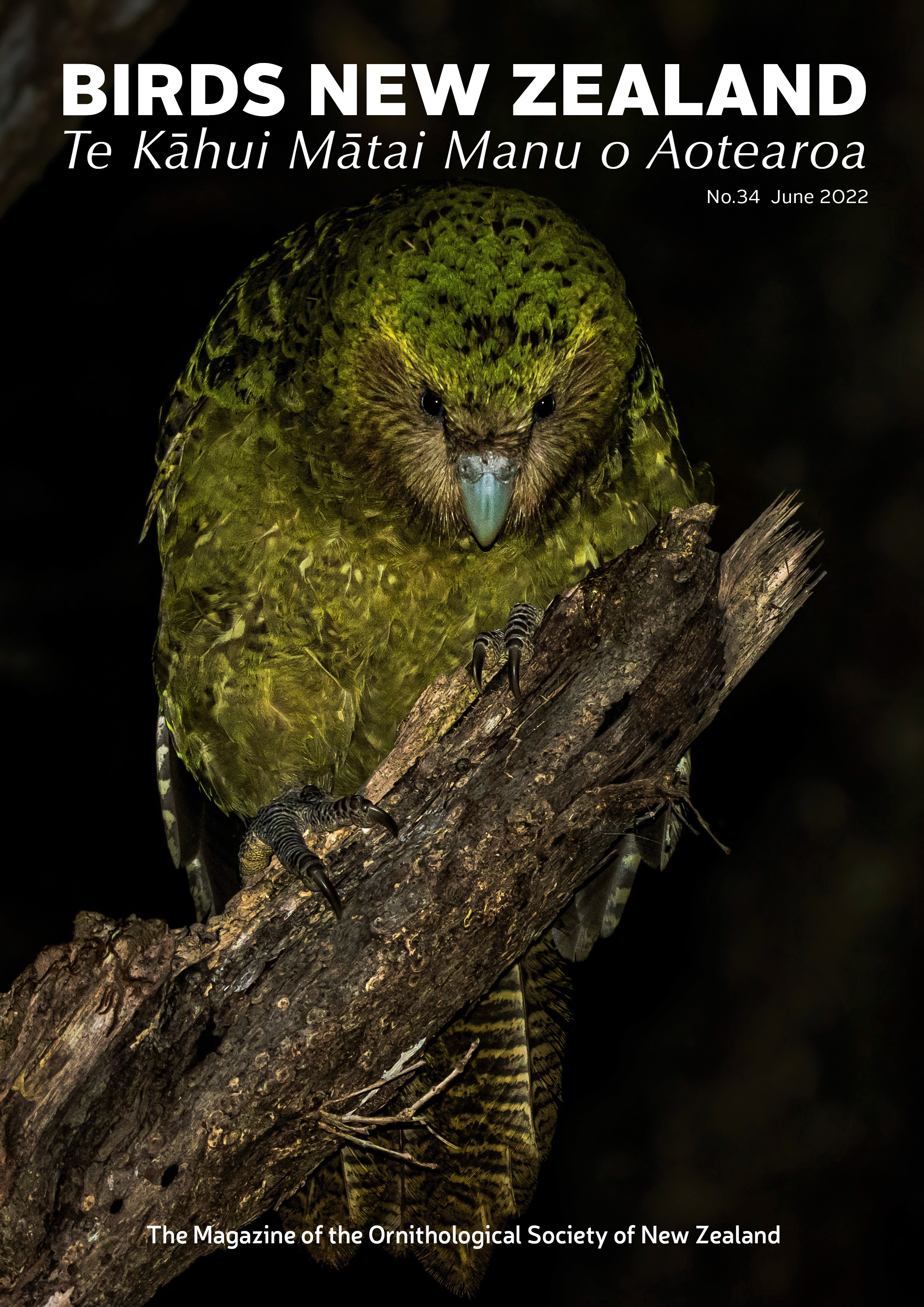 The first new expanded 24-page edition of Birds New Zealand magazine has been published which reports on new sponsorship of the NZ Bird Atlas project by Toi Toi wines to support a series of six trips to remote parts of NZ to gather vital bird observation data.
It also reports on the results of the 2021 National Wader Census, new North Island Brown Kiwi, Tawaki, and Black-fronted Tern research funded by Birds New Zealand, the recent Kakapo bumper breeding season, and tributes to Kerry-Jayne Wilson and Jim Eagles.
There is a detailed report on the first three years of the NZ Bird Atlas project, and an illustrated article on the "Birds of Rakiura's tracks and beaches" by Colin Miskelly reporting on the 418 Atlas checklists that he completed there during the first three weeks of January 2022.
There is also an illustrated article entitled "2022 is the Year of the Terns" reporting on the unprecedented number of tern species recorded on the NZ mainland during the summer and autumn of 2022, and an illustrated feature on "Ten great places to see waders in Aotearoa New Zealand".
It also includes the regular quarterly report of the Society's President Bruce McKinlay, and illustrated quarterly reports from the Society's Regional Representatives.
Link to magazine: https://www.birdsnz.org.nz/publications/birds-new-zealand/