Lost Gold – Ornithology of the subantarctic Auckland Islands
January 16th, 2020
---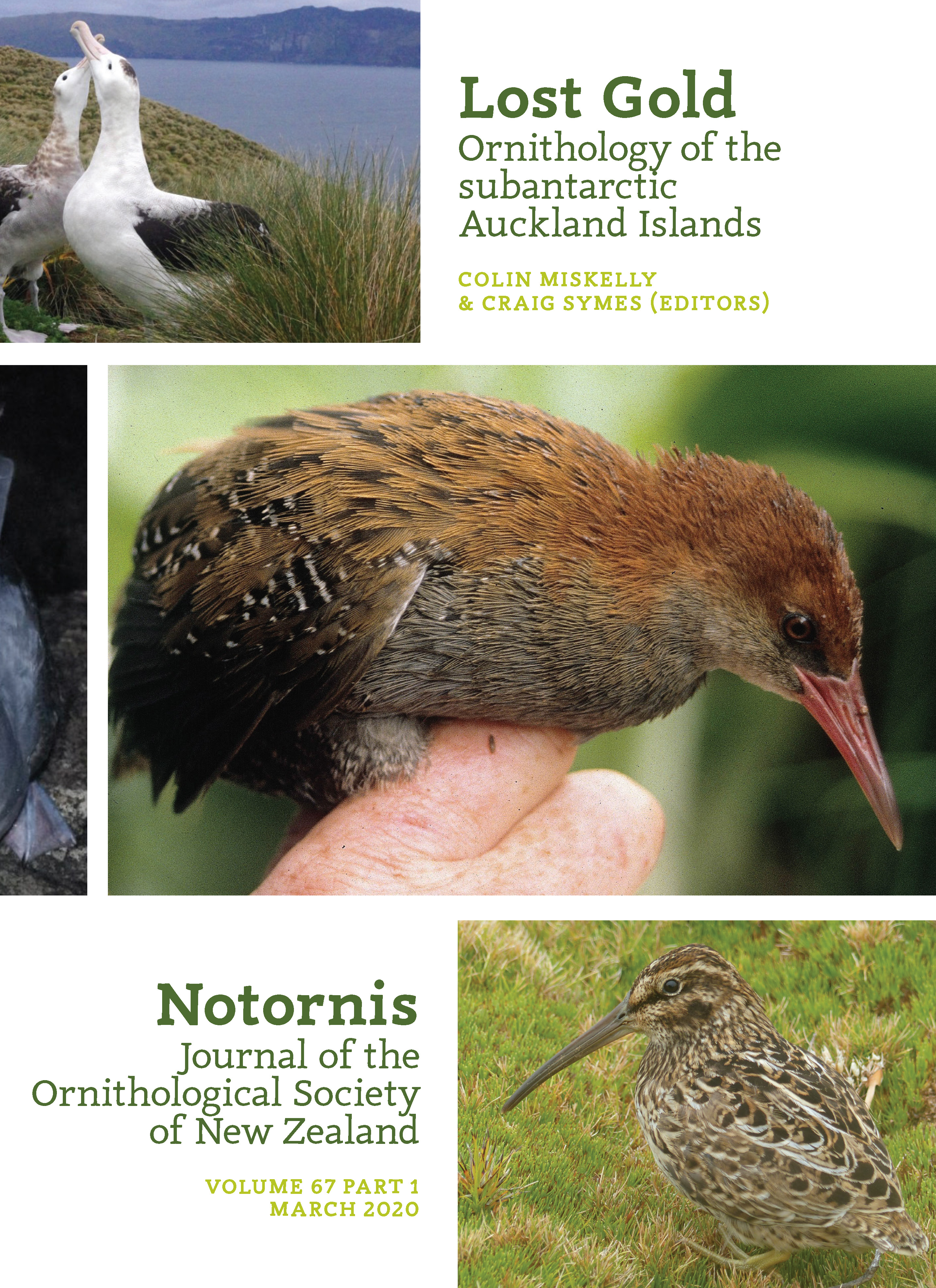 Birds New Zealand and Te Papa Press are producing a super-sized special issue of Notornis in place of the March 2020 issue.
The book "Lost Gold" will be FREE to all members of Birds New Zealand!  Read more
A version of the book (with a different cover) will also be available for sale via book retailers.
A preview of the book-trade version is available here