March edition of Birds New Zealand magazine published
April 14th, 2020
---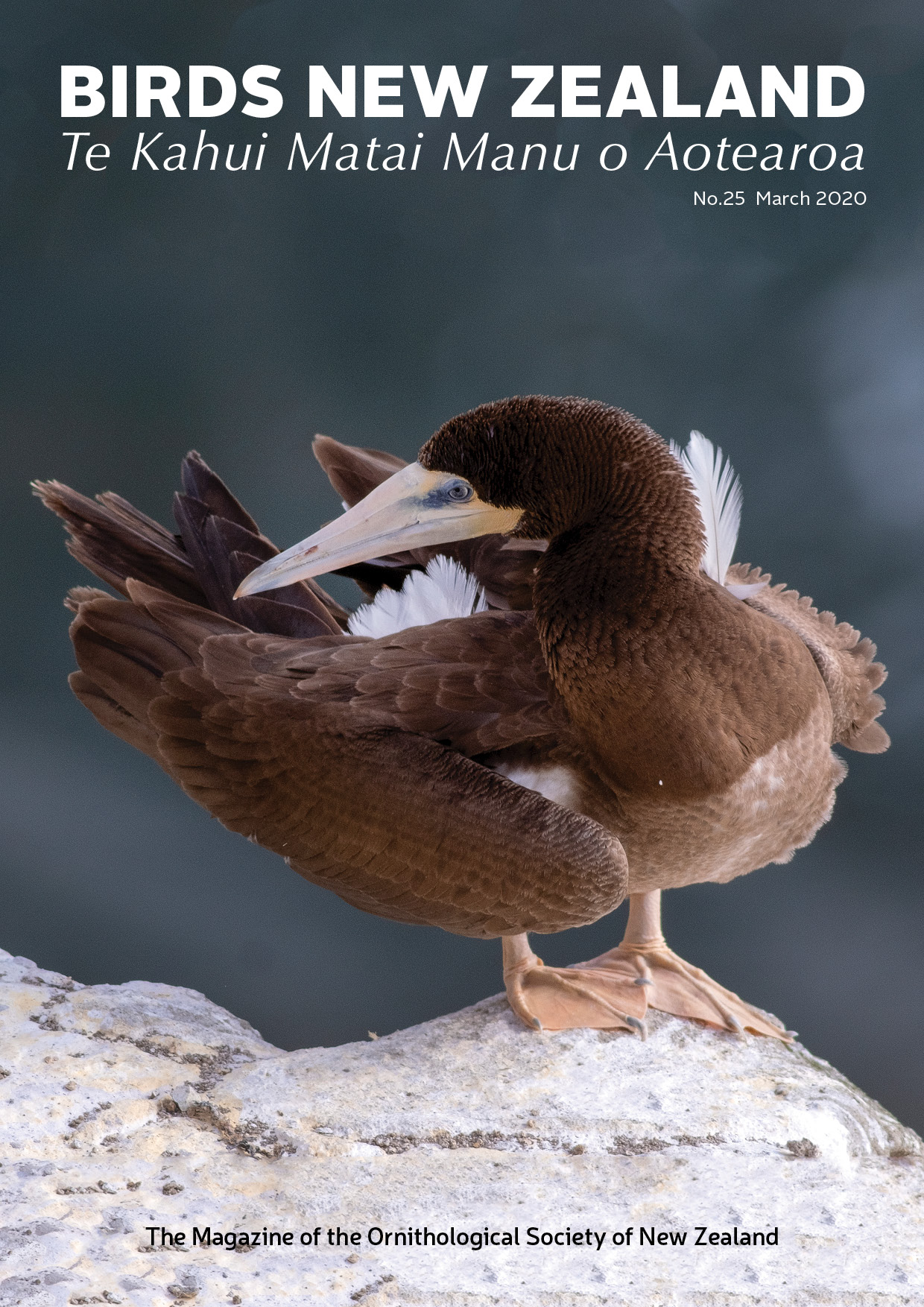 The March 2020 edition of Birds New Zealand magazine has been published, containing a call for applications to the 2020 Birds New Zealand Research Fund and news of a big funding boost for community conservation projects in Northland and the Chatham Islands that will benefit threatened bird species.
It also reports on the results of research projects funded by the 2018 Birds New Zealand Research Fund, including Tawaki and Hoiho tracking, Coccidia in Kiwi, Takahe in Kahurangi National Park, Northland seabirds, Tui pollination of Flax, feeding ecology of NZ land birds, and the capacity of urban restored forests to support native birds.
There is also news of the first record of a Gull-billed Tern breeding attempt in New Zealand, NZ Fairy Tern breeding success in Northland, the release of Shore Plovers on Mana Island, and satellite tracking research on Pacific Golden Plover and Arctic Skua.
There are also illustrated articles on our most 'Cryptic Critters', the Marsh Crake, Fernbird, and Australasian Bittern with photographs by Mike Ashbee and Imogen Warren, and the New Zealand Bird Atlas data validation process with photographs by Steve Wood and Adam Colley.
This edition also contains the quarterly report of the Society's President Bruce McKinlay, quarterly reports from the Society's Regional Representatives, and new book reviews.
Link to magazine: http://notornis.osnz.org.nz/node/4489