March edition of Birds New Zealand magazine published
April 11th, 2022
---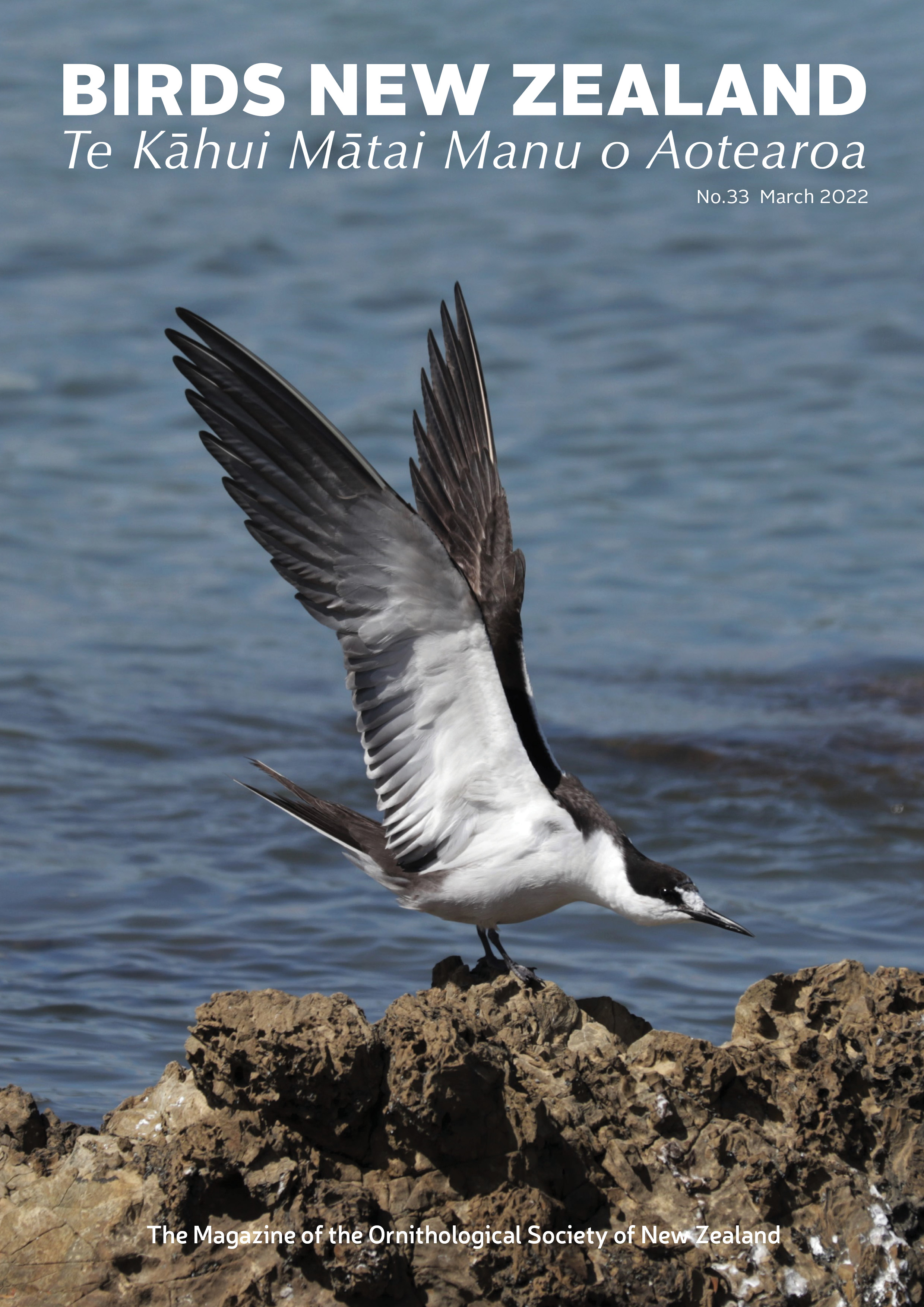 The March 2022 edition of Birds New Zealand magazine has been published, containing news of the first NZ records of Black Tern and Black-naped Tern, the first live record of Bridled Tern in NZ, and recognition for Lost Gold: Ornithology of the subantarctic Auckland Island with a Whitley Award (Science and Conservation Category) in November 2021 by the Zoological Society of NSW.
Lost Gold was published in 2020 by Te Papa Press in collaboration with Birds New Zealand, and is a special book-format issue of Birds New Zealand's journal Notornis that was edited by Notornis editor Craig Symes and Birds New Zealand Council Member and Curator Vertebrates at Te Papa, Colin Miskelly. The book is devoted to the birds of Maukahuka/Motu Maha the Auckland Islands, the largest and biologically most diverse island group in the NZ subantarctic region.
There are also reports about new Kakapo, Takahe, and Banded Rail research which received funding from the Birds New Zealand Research Fund, NZ Fairy Tern breeding success, and a new 'NZ Big Year' birdwatching record of 250 bird species seen in NZ in 2021 by David Howes.
This issue also includes reports on the appointment of Penny Nelson as the new Director-General of the Department of Conservation, and the awarding of Queen's Service Medals to Society members Ailsa and Ted McGivary-Howard, and William Eccles Fleury (Bill) in the 2022 New Year's honours list.
There is an illustrated feature entitled "Beyond Fiordland" written by Richard Schofield, and a detailed report on the current five-year NZ Bird Atlas project by the Atlas project team.
There is also the regular quarterly report of the Society's President Bruce McKinlay, quarterly reports from the Society's Regional Representatives, and 'Bird News' section.
Link to magazine: https://www.birdsnz.org.nz/publications/birds-new-zealand-no-33/