September edition of Birds New Zealand magazine published
October 12th, 2020
---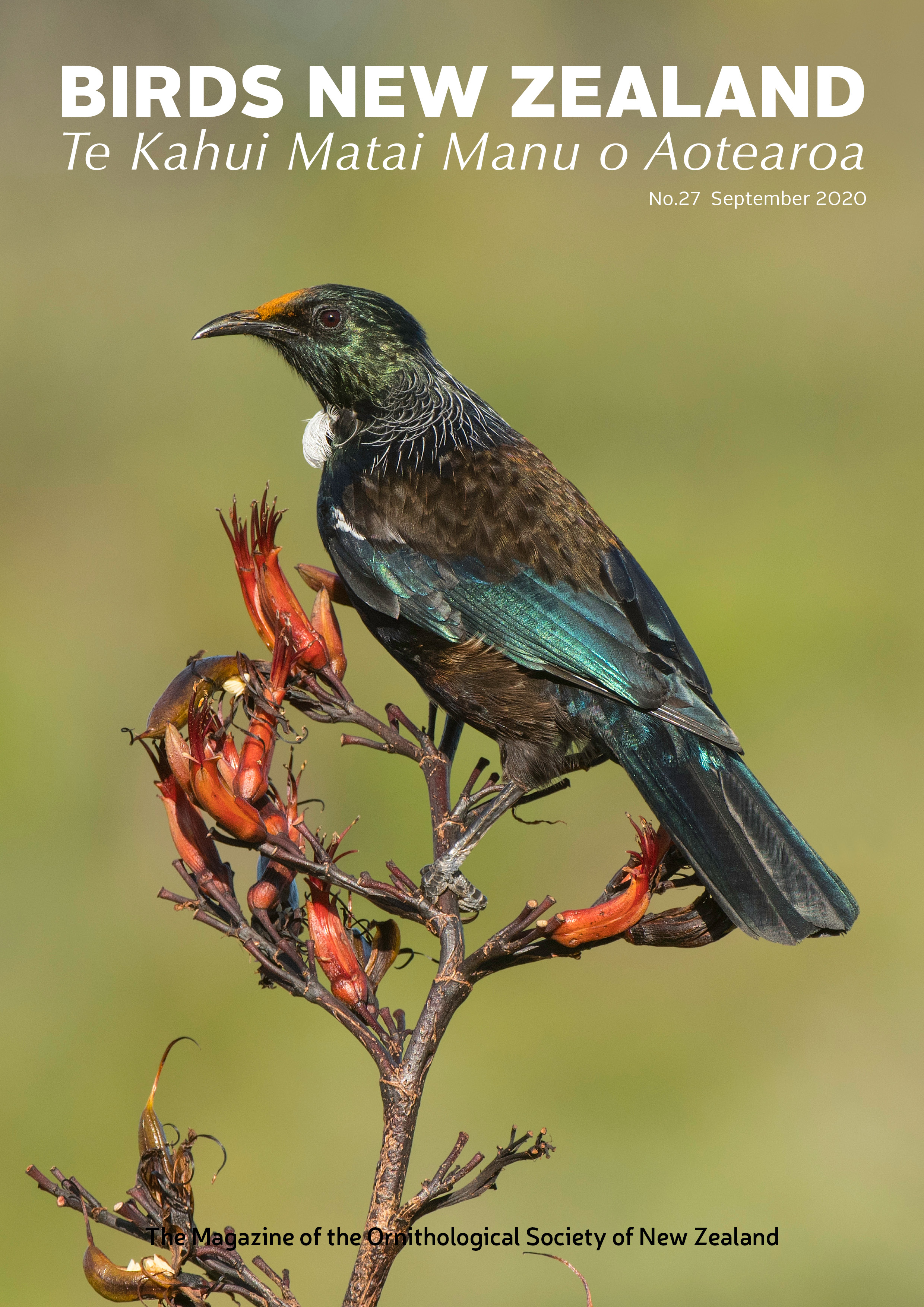 The September 2020 edition of Birds New Zealand magazine has been published, reporting on the results of research funded by Birds New Zealand on the benefits of restored urban forest for native birds, a new NZ Scaup population assessment, an aerial seabird survey of northern NZ, and the effects of translocations on Saddleback song diversity.
This edition also reports on news that penguins originated in NZ and Australia rather than Antarctica, a sighting of a possible Reef Heron x White-faced Heron hybrid in the Chatham Islands, sightings of an all-white (leucistic) NZ Fantail in Taranaki, and new releases of Orange-fronted Parakeets or Kākāriki Karaka at Lake Sumner Forest Park.
It also has an illustrated feature article summarising the first year of Birds New Zealand's five-year NZ Bird Atlas project. Nearly 50,000 checklists were submitted to the Atlas portal by more than 700 people across the country, including a total of 537,533 bird observations of a total of 243 different bird species.
There are other articles on the forty-year contribution of John and Stella Rowe to Birds New Zealand/OSNZ, Birds New Zealand's new membership management system, recent milestones for the New Zealand Birds Online project, and R.B. Sibson's Cheshire connection.
This edition also contains the quarterly report of the Society's President Bruce McKinlay, quarterly reports from the Society's Regional Representatives, and Bird News which reports notable bird sightings from the previous six months.
Link to magazine: http://notornis.osnz.org.nz/node/4501