September edition of Birds New Zealand magazine published
October 5th, 2019
---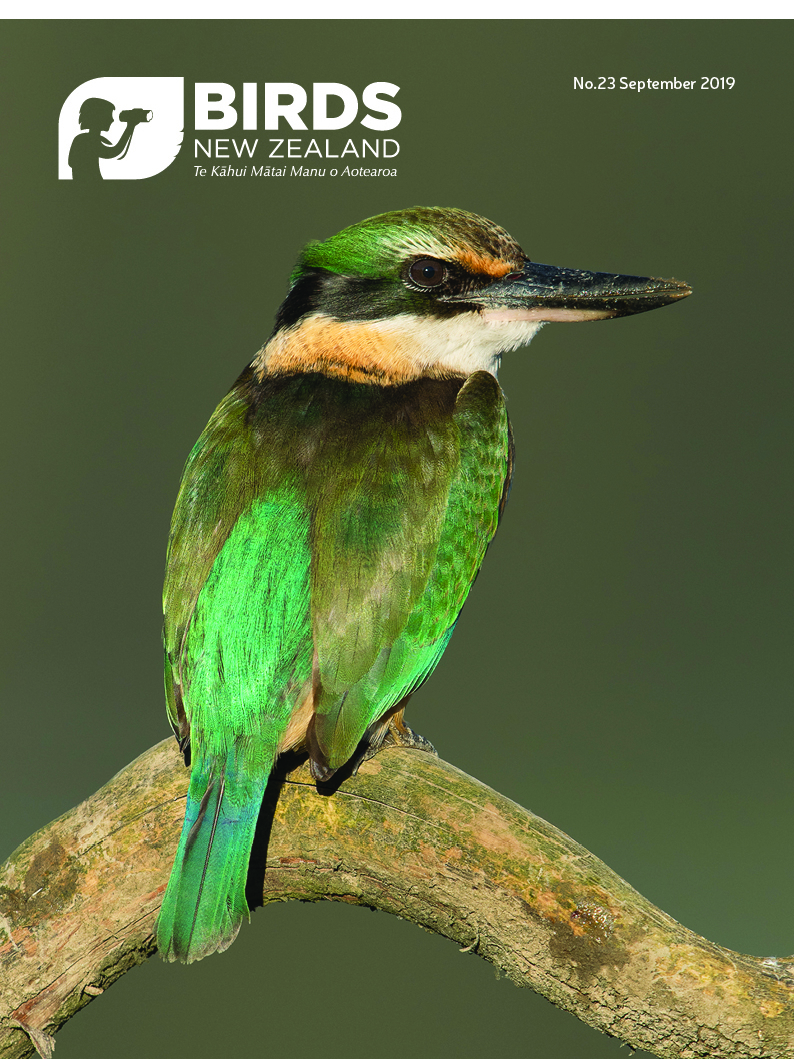 The September 2019 edition of Birds New Zealand magazine has been published, containing news of the election of Josie Galbraith and Eleanor Gunby to the Society's Council, Phil Battley, Peter Fryer and Geoff Foreman as new Regional Representatives, Lynne Anderson as the Society's new Secretary, and the presentation of annual awards at the Society's 80th Annual General Meeting held in June in Wellington.
This edition also contains an illustrated article on the New Zealand Bird Atlas by Nikki McArthur with photographs by Mike Ashbee, and participant reports from the April Marlborough Youth Camp and the 2019 Australasian Ornithological Conference held in Darwin, Australia, in July.
It also includes reports on research projects funded by the Society's Research Fund on Whenua Hou Diving Petrel, Hoiho, Tawaki, South Island Robin and urban restored forests; news of the discovery of fossils of extinct species of giant parrot and giant penguin in New Zealand, and preserved moa footprints in Otago; and news of the first New Zealand record of Collared Petrel.
It also contains the quarterly report of the Society's President Bruce McKinlay, quarterly reports from the Society's Regional Representatives, the Minutes of the 80th Annual General Meeting, and an update on the Society's new website.
Link to the online edition of the magazine: http://notornis.osnz.org.nz/node/4453