September magazine published
October 25th, 2021
---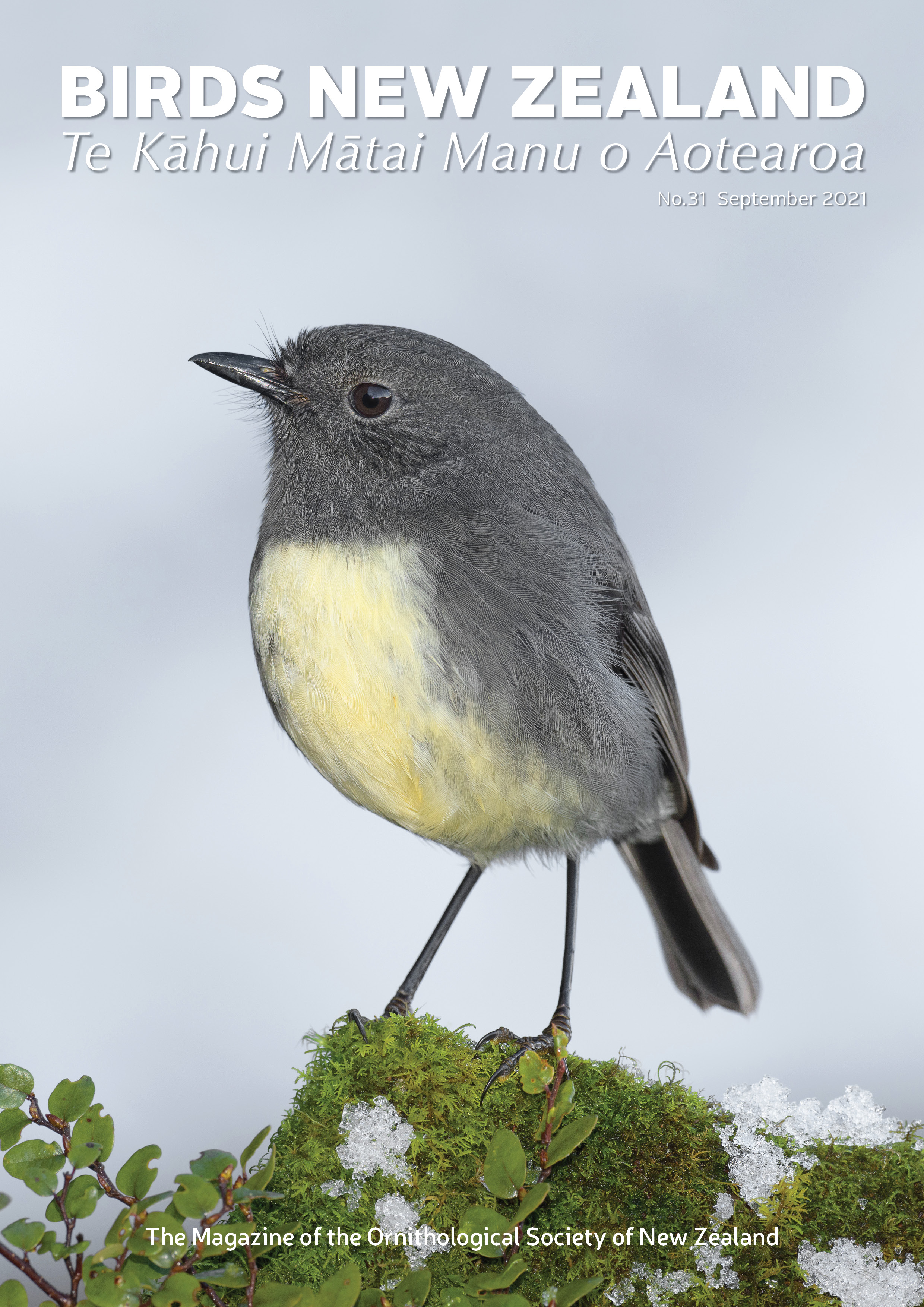 The September 2021 edition of Birds New Zealand magazine has been published, containing reports from the 2021 New Zealand Bird Conference and AGM held in Thames, which was the Society's largest to date with over 200 participants, and latest news on the five-year New Zealand Bird Atlas project.
It also reports that David Lawrie and Dr Murray Williams have been elected as new Fellows of the Ornithological Society of New Zealand, and that the winners of the Society's 2021 Notornis, Student, and People's Choice Awards were Jacques de Satge, Annie West, Sara Coutinho, and Rebecca French.
An update on the Society's New Zealand Bird Atlas project reports a continued increase in the number of checklists being submitted. By August 2021, some 16,500 checklists had been submitted for winter 2021. For the Atlas project as a whole, almost 1,000 people have so far submitted 160,000 checklists to more than 89% of atlas grid squares.
There are also reports on new research on Pāteke reintroduction, North Island Brown Kiwi vocal behaviour, quantifying Whenua Hou Diving Petrel recruitment, and the first Aspiring Biodiversity Trust Makarora Field Course which was supported by the Birds New Zealand Project Assistance Fund.
There is an illustrated feature article about ten great pelagic seabird-watching trips in Aotearoa New Zealand by magazine editor Michael Szabo with photographs by Mike Ashbee, and tributes to members Lesley Gowans and Frank Austin.
There is also the regular quarterly report of the Society's President Bruce McKinlay, and quarterly reports from the Society's Regional Representatives.
Link to magazine: http://notornis.osnz.org.nz/node/4565