September edition of Birds New Zealand magazine published
September 29th, 2022
---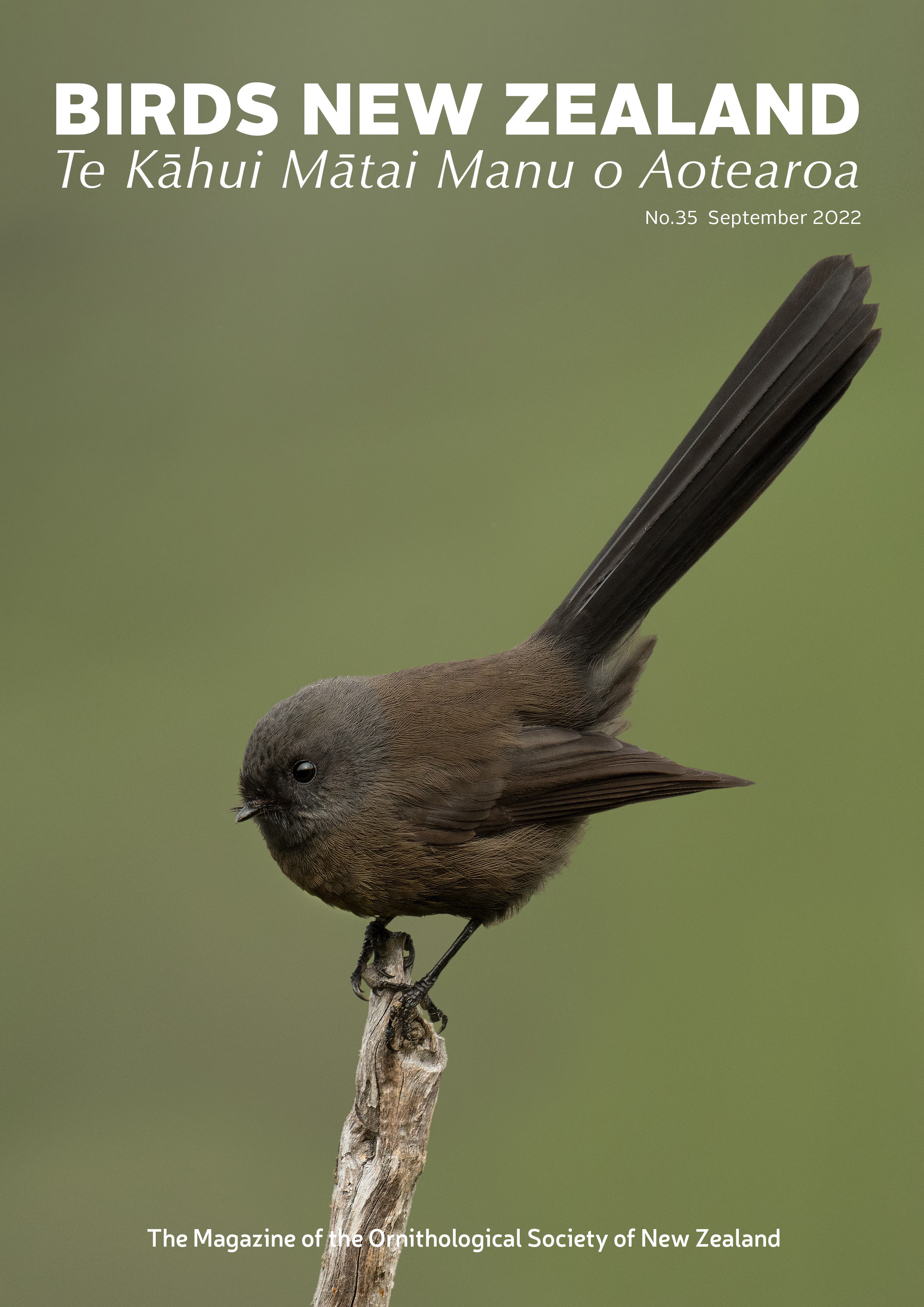 The September 2022 edition of Birds New Zealand magazine has been published with reports on the 2022 New Zealand Bird conference and AGM, the award of a New Zealand Order of Merit to Birds New Zealand Councillor Keith Woodley, and the presentation of the Robert Falla Memorial Award to Graeme Taylor.
It also reports on recent population increases in North Island Kokako and Whenua Hou Diving Petrel, the first successful breeding of Orange-fronted Parakeets in the Nelson area for 100 years, and the first NZ record of Matsudaira's Storm Petrel.
There are brief reports on new research being funded by Birds New Zealand on kiwi monitoring methods, and the impacts of plastic pollution and light pollution on seabirds. There is also news about recent outbreaks of avian influenza in the northern hemisphere, the 2020 NZ Beach Patrol annual report, and a recent Little Penguin die-off event in Northland.
There is an article on Growing the $2 million NZ Bird Atlas dataset, and an in-depth article summarising the changes in the new fifth edition of the Checklist of the Birds of New Zealand by checklist editor Colin Miskelly of Te Papa.
There is an illustrated article on how the ice ages drove blue-eyed shag evolution by Nic Rawlence of Otago University, and another on the evolution of the Huia's bill shapes by Lara Shepherd of Te Papa.
This edition also includes the regular quarterly report of the Society's President Bruce McKinlay, the regular Bird News section reporting on unusual bird sightings over the past six months, and illustrated quarterly reports from all regions sent in by the Society's regional representatives.
Link to magazine: https://www.birdsnz.org.nz/publications/birds-new-zealand-2/