Special Offer for Members!
November 13th, 2020
---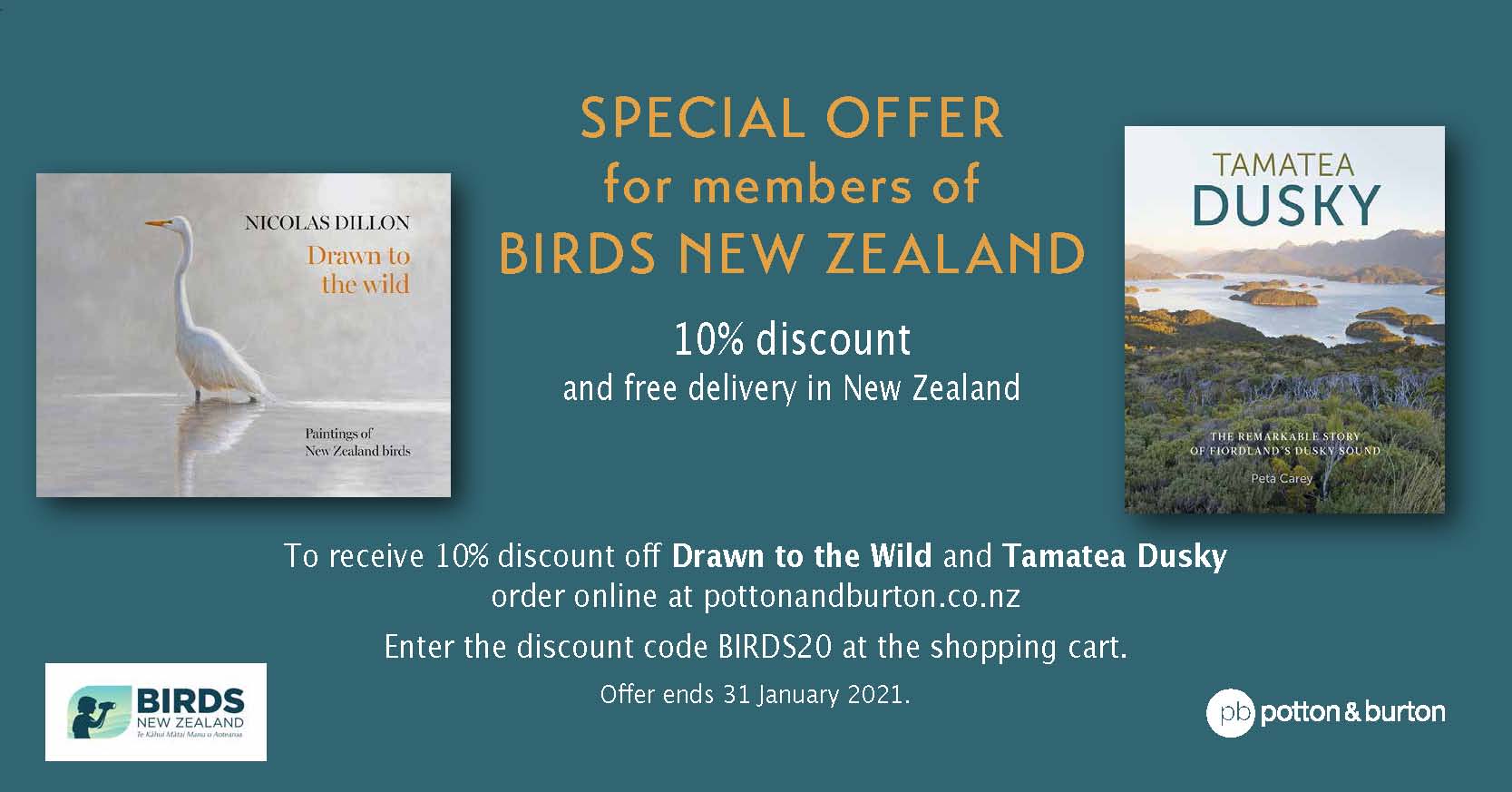 Two newly released books are now available to Birds New Zealand members for a 10% discount and free delivery within New Zealand!
Order online at https://www.pottonandburton.co.nz/ and enter the coupon code BIRD20 at the shopping cart to receive your 10% discount!
Offer ends 31 January 2021!
Drawn to the Wild: Paintings of New Zealand birds by Nicolas Dillon  $59.99
Nicolas Dillon is one of New Zealand's leading wildlife painters. With a rich collection of sketches and bird paintings, as well as Dillon's thoughtful writing capturing his experience of painting in the wild, this book is a heartfelt tribute to New Zealand's birdlife.
Tamatea Dusky: The remarkable story of Fiordland's Dusky Sound by Peta Carey  $69.99
Tamatea/Dusky Sound has a fascinating history, both Maori and European, and is the place where Captain James Cook arrived in 1773.  This is where nature conservation began in New Zealand over 120 years ago, and where today the greater Tamatea/Dusky Sound is the focus of one of the most significant conservation and restoration projects in the world, as populations of such birds as kākāpo, kiwi, tīeke/saddleback and rock wren are protected and re-established.