Australasian Shorebird Conference 2022 – Registration open
July 25th, 2022
---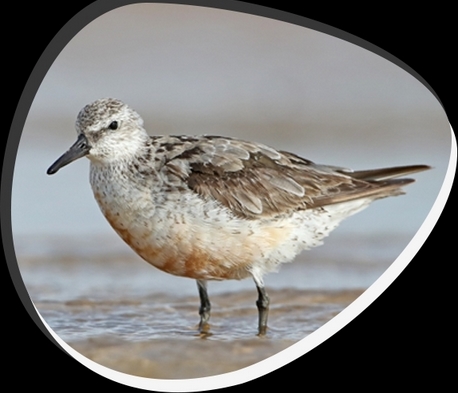 The 12th Australasian Shorebird Conference will take place online from 29-30 October 2022.  The Conference is online and registrations are now open here.
The theme for this Conference is "Global Strategies Local Actions" and through the Conference program we will look at what has been happening across the east Asian – Australasian Flyway since the 11th Australasian Shorebird Conference held in 2018.
We know of the many ongoing challenges that face shorebirds including loss of habitat, hunting, pollution and competition for food resources. Add to that the increasing threats from climate change and greater impacts from a growing human population in the Flyway, their world becomes more and more uncertain.
Strong efforts are being dedicated at the global and local level to understanding, raising awareness about, and addressing the problems facing shorebirds. You will see this reflected through the range of exciting sessions during the two days. Knowledge and action go hand in hand, and we will see the efforts that are being dedicated to achieving better outcomes for shorebirds.
Abstracts on presentations that support these themes are invited.  The deadline for abstract is 15 August and more information is here.
All keen "shorebirders" will find the program of interest however you are engaged with our amazing shorebirds. We encourage you to register and join the Conference to learn more about and be part of the wonderful world of shorebirds and those seeking to ensure their conservation.
The cost of registrations is at an all time low.
| | |
| --- | --- |
| Category | Registration fee ($AUD) |
| Employed | 120.00 |
| Member of AWSG | 50.00 |
| Non-member | 90.00 |
| Student | 40.00 |
If you are a student from East Asia there is support for you to attend.  Please look here for more details.
By registering you have the following benefits:
Have access to the virtual platform and all sessions during the conference.
Have access to a wide range of your peers and their latest research.
As a presenter you will be able to share your latest research or management successes with an international audience of your peers.
Have the opportunity to connect with your acquaintances and fellow conference attendees using the Meeting Hub. You can share contact details, send chat messages, video chat and set up meetings.
During live session Q&A sessions you be able to submit written questions to the session chair. The pre-recorded video sessions will be followed by discussion forums where your question will be posed to the author by the session chair.
Have access to recorded session content for two months after the conference has ended.