Meet our new Secretary – Lynne Anderson
June 20th, 2019
---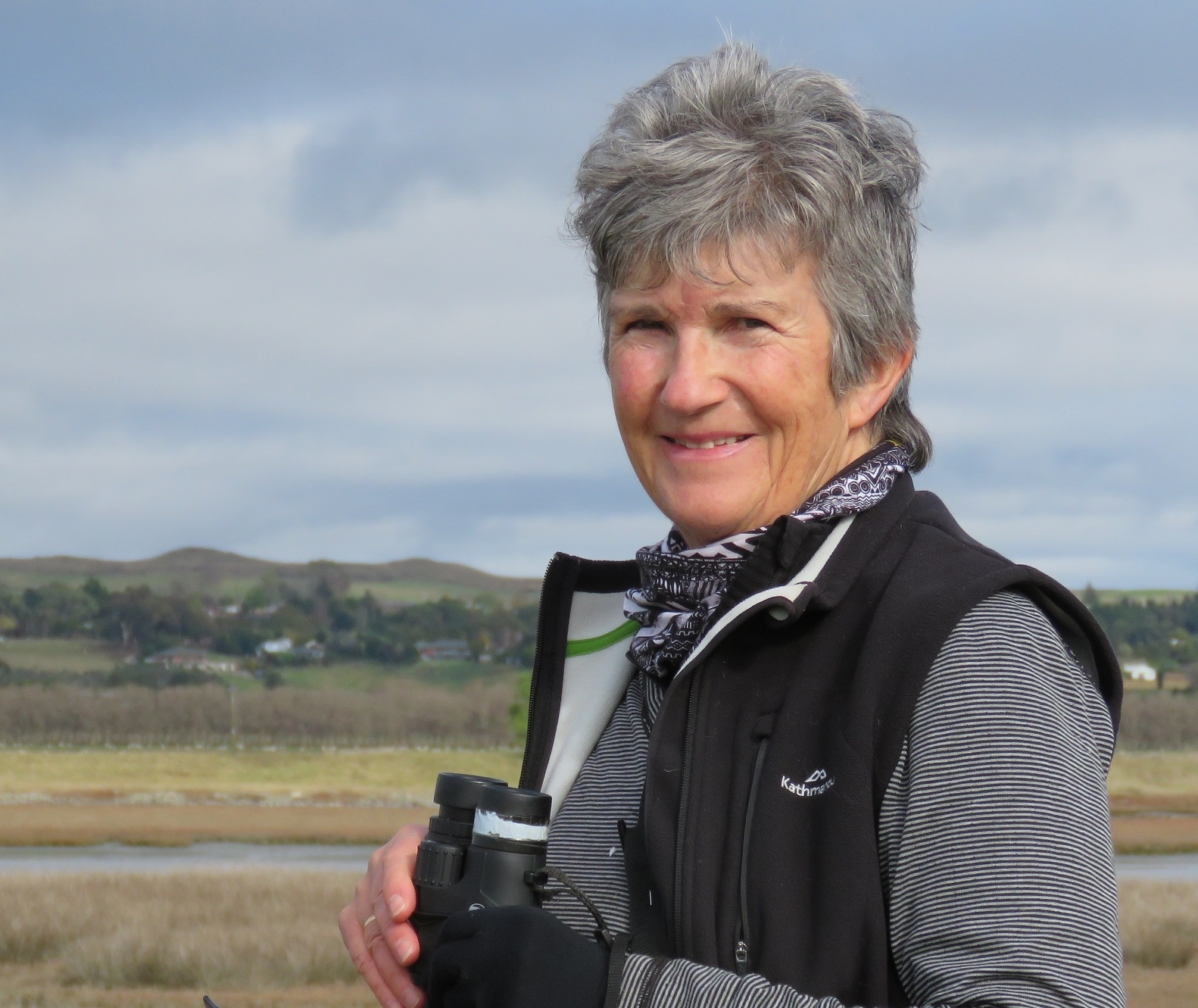 Thank you for my co-option onto Council.
Although originally from Seatoun, Wellington, for the last 35 years I have called Hawke's Bay home.   Recently 'retired' – my background is in nursing and farming and tertiary studies include social sciences (anthropology), tropical diseases and nursing.  I have always had a great passion and respect for the natural world but it is only in more recent years that 'birding' has become a part of my repertoire.  When on safari in Africa in 2013 our guide was a keen birder – and something just sort of clicked with me and has stayed clicked!  I got back home, looked at my photos and then with camera in hand I decided to have a closer look at what was in my own back yard (the Ahuriri Estuary).  I have learnt a lot in the past 6 years and have been fortunate to be able to travel to many parts of the globe on birding or wildlife tours the most recent being to NZ's subantarctic islands.  I learn about birds through my photography.
As we are all aware, a vast number of NZ bird species are struggling to survive.  I am passionate about doing all I can to help protect New Zealand's natural flora and fauna and will strive to get others on board to support the cause.  My goal is to give people the opportunity to enjoy and cherish our natural heritage and in turn they will (hopefully) help to protect it.   Last year Bernie Kelly, RR for Hawke's Bay, and I convened the 'Introduction to Ornithology Course" (the basis of the power points are supplied by Birds NZ and sponsored by "Goodness Kitchen" and T-Gear Trust).  It was a great success so we plan to do it again this year and this time target the younger generation (although everyone welcome!).  From my own experience, sometimes all it takes is for people to be given an opportunity.
I am also the secretary for the Napier Branch of Forest and Bird and I believe that involvement with both organisations will be complementary.  I will look forward to working with such inspiring people on Council.
Lynne Anderson