Meet our new Vice President!
June 16th, 2021
---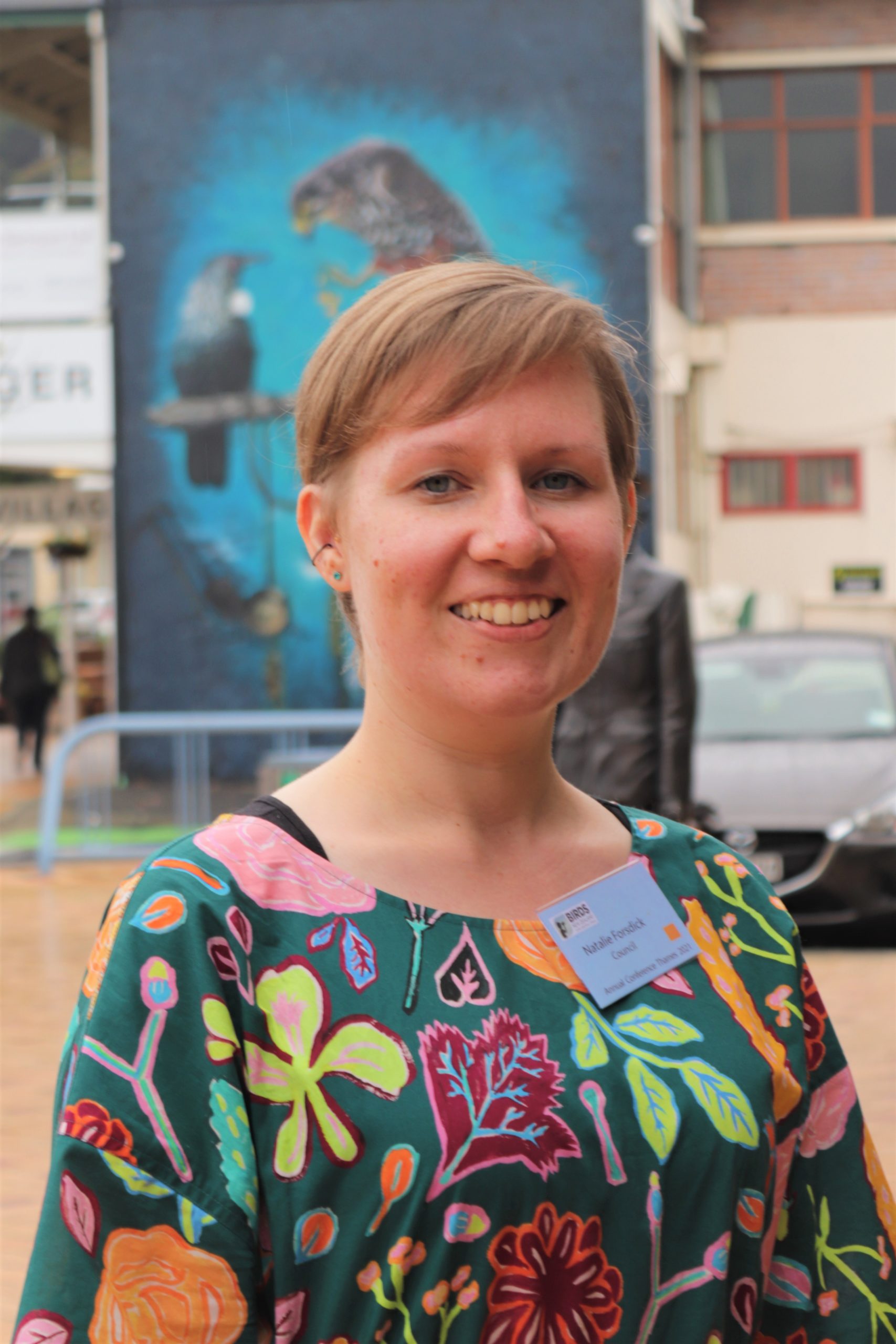 Tēnā koutou kātoa. Ko Natalie Forsdick toku ingoa. I am excited to be stepping up as the new Vice President of Birds New Zealand. After completing my PhD at the University of Otago in 2020, I joined Manaaki Whenua Landcare Research as a Postdoctoral Research Fellow at our Auckland site. My research focuses on understanding the genetics of our threatened endemic species to support their conservation. Reduced genetic diversity and inbreeding are common challenges for many threatened species, and genetic/genomic research can help inform how such populations are managed to reduce their risk of extinction, and ultimately enhance their evolutionary potential. My current research projects involve both birds and insects, and are conducted in partnership with mana whenua, the New Zealand Department of Conservation, and Genomics Aotearoa.
I first joined Birds New Zealand ahead of the 2017 Te Anau conference, where I presented research from my Master's project at the University of Canterbury investigating genetic diversity in the kakaruia/Chatham Island black robin, for which I was awarded Best Student Presentation. This, along with the warm welcome from my local Otago region led by Mary Thompson, led to me becoming more engaged with the society at a range of indoor and outdoor events. I am grateful to Birds New Zealand for providing funding for a part of my doctoral research, using new genomic sequencing tools to understand the impacts of hybridisation between kakī/black stilts and poaka/pied stilts. I had the opportunity to give back to the society and represent the student voice when I was elected to the Birds New Zealand Council in 2018. Through my role on Council, I have developed an understanding of the breadth of research and community projects underway that aim to understand our manu and their habitats.
With my research largely consisting of lab and computational work, participating in Birds New Zealand events provides me with the opportunity to enjoy time with our birds in the outdoors. I learn more on every outing, and as Vice President I hope to put my enthusiasm to good use as we look to the future for our growing society.