Out of Print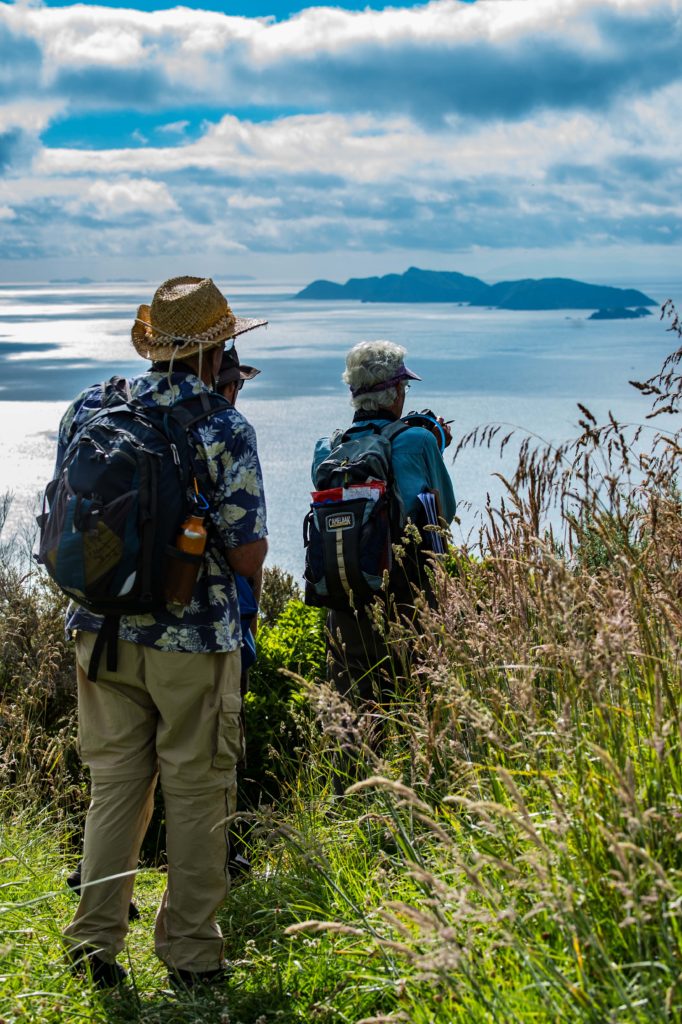 © Les Feasy
The following publications are now out of print but still available for borrowing through our library collection.
Checklist of the birds of New Zealand (4th Edition)
Published in 2010 by Te Papa Press in association with the Ornithological Society of New Zealand Inc. A PDF of the Checklist is available for download here
This Checklist, like its predecessors, provides a compact guide to the classification and distribution of the birds of the New Zealand region. The Checklist is the official register of all birds accepted as part of the New Zealand avifauna, and is updated every 10-20 years.
The Atlas of Bird Distribution in New Zealand 1999-2004
Published in 2007 by the Ornithological Society of New Zealand Inc. Refer to NZ Birds Online for individual species maps from the Atlas.
The Ornithological Society launched the most comprehensive survey of New Zealand's avifauna in August 2007. With some 530 pages and more than 2100 maps (A4, Colour, case bound, delivered individually boxed) covering over 200 of New Zealand's endemic, native, migratory and introduced birds, this work is the result of 5 years of extensive surveying by more than 850 people throughout the country. Conservatively valued at more than $10 million worth of voluntary effort, it emphasises the importance of nationally coordinated environmental monitoring and recording, by a largely amateur organisation.
The OSNZ published its first Atlas of NZ bird distribution in 1985 (covering the years 1969-1979), and these earlier distribution maps are reproduced alongside the new maps to visibly demonstrate changes in the bird distribution throughout the country over some 35 years. Seasonal and breeding data maps are provided for each of the birds and there is a full section devoted to habitat use. The latest mapping techniques also explore the national biodiversity for birds to demonstrate a statistical snapshot of the hotspot areas around New Zealand which require consideration for conservation management and protection. It is also a good guide to where to find the birds that interest you.
Have there been changes over 30 years? Of 137 species mapped in 1985 the new atlas shows that 45 have increased and 33 have reduced their distribution. Regrettably, but not surprisingly, the majority of the reductions (25) are among the endemic birds. The increases have been quite evenly spread among endemic (15), native (12), introduced (17) and migrant (1). The mapping techniques used show that even among plentifully distributed birds, there are signs of localised reduction in visibility.
Supported by BirdLife International this atlas provides an invaluable record which documents the birds of New Zealand over a period of 35 years, and is a nationwide resource unparalleled for any other part of the New Zealand flora and fauna.
The Atlas of Bird Distribution in New Zealand 1969-1979
Compiled by P.C. Bull, P.D. Gaze and C.J.R. Robertson. Published in 1985 by the Ornithological Society of New Zealand Inc.
This atlas presents information on bird distribution collected between September 1969 and December 1979 during a joint undertaking by the Ornithological Society of New Zealand, the Ecology Division of the Department for Scientific and Industrial Research, and the New Zealand Wildlife Service, Department of Internal Affairs. Field observers were encouraged to compile lists of bird species from as many as possible of the 10 000-yard squares of the national map grid (Lands and Survey Department map series NZMS1 and NZMS18). There are 1614 of these squares in the North Island and 2016 in the South Island, while a further 45 squares cover Stewart Island and its smaller neighbours.
The data were coded and a computer was used to prepare maps showing the squares from which species had been reported. These species maps, supplemented by tables, constitute the main printed part of the present atlas.
Wader Studies in New Zealand
Refer to the Notornis page for papers from this publication.
A Tribute to Richard B.Sibson (19911-1994) and Barrie D. Heather (1931-1995). Edited by Hugh A. Robertson. A Special edition of Notornis, Volume 46, Part 1, March 1999.
The Ornithological Society of New Zealand recently lost two of its very select group of Honorary Life Members, Dick Sibson and Barrie Heather. Both were keen amateur members, both were honorary editors of the society's journal Notornis (1955-72 and 1978-94 respectively) and above all, both were wader enthusiasts. 
Given the special interests that Sib and Barrie shared in waders and in publishing, the Council of the Ornithological Society of New Zealand decided to commemorate their significant contributions to the study of waders in New Zealand by publishing this collection of papers as a special memorial issue of Notornis.  
The seventeen papers or short notes on waders in this issue are split into three topic areas: distribution and numbers, seasonal movements, and general ecology of waders. These were all areas of special interest to both Sib and Barrie.
Chatham Islands Ornithology
Refer to the Notornis page for papers from this publication.
A Tribute to Sir Charles A. Fleming KBE, DSc, FRS, FRSNZ 1916-1987. Edited by Richard N. Holdaway. A Special edition of Notornis, Volume 41, Supplement, December 1994.
The contributions to this Fleming Memorial Issue of Notornis can touch on only a small part of Sir Charles Fleming's encyclopaedic interests. Underlying all the accounts, however, one can discern the extent of his contributions to science and society in New Zealand.
A Flying Start
Compiled and edited by B.J. Gill and B.D. Heather.
Published in 1990 by Random Century in association with the Ornithological Society of New Zealand Inc.
This book has been published to commemorate the fiftieth anniversary of the Ornithological Society of New Zealand. It is a collection of essays by a diverse range of members of the Society. The essays cover the history of the Society and its various schemes, reminiscences of the Society's early days, reviews of various specialised aspects of ornithology and biographical accounts of key figures in the history of ornithology in New Zealand.Accompanied by numerous illustrations, this book is a comprehensive celebration of New Zealand ornithology.
Fifty Years of Bird Study in New Zealand
An Index to Notornis 1939-1989. Compiled by Heather & Sheehan.
Published in 1990 by the Ornithological Society of New Zealand.
This index provides a means to easily locate papers and short notes published in the Society's publications over the last fifty years.