Beach Patrol Scheme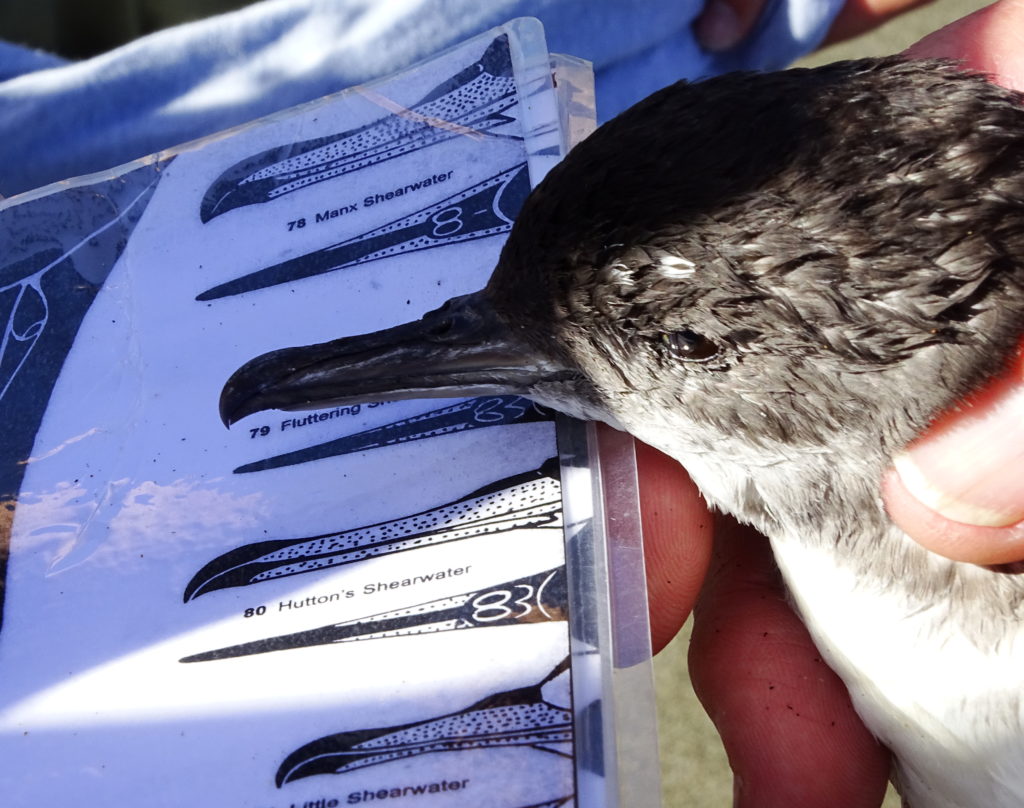 © Mel Galbraith
New Zealand is an insular country having a long coastline at right angles to the prevailing winds. Surrounded by both sub-tropical and sub-Antarctic seas, New Zealand is the breeding centre for 78 seabird species and lies in the path of seabirds moving eastward in the non-breeding season (winter) from the southern Atlantic and Indian Oceans. Seabirds can be studied from ships but they are often impossible to accurately identify at sea, so the analysis of dead birds washed up on the world's coasts is one of the main ways of studying seabird movements throughout the year. New Zealand is geographically very well placed to contribute to such studies.
Why is beach patrolling so important – and what are 'wrecks'?
The Birds New Zealand Beach Patrol Scheme started in 1951 (although some records date from 1943) and from 1961 until 2004 annual summaries published in Notornis have helped to establish the wide range of seabird species occurring in New Zealand waters, also their distribution and abundance. Preliminary reports were published in the Southern Bird magazine between 2007 and 2013.  Regular beach patrolling provides a unique long-term record of change in species occurrence (now up to 72 years).
The objectives of the Beach Patrol Scheme are:
To provide information on the species of seabirds washed up on New Zealand coasts, also location and numbers.
To record variations in seabird mortality.
To increase the chances of recovering banded birds.
To increase the collection of birds in museums, especially of rarely found species.
To provide specimens for scientific study.
To provide opportunities for members to identify seabirds.
Infrequent or opportunistic patrols may result in specimens of rare birds being collected for museums and the occasional recovery of a banded bird, but regular patrols provide these benefits in greater degree and also gather information of great scientific value.
Data accumulated from beach patrols have helped to establish and confirm what species of seabirds occur in New Zealand waters.  It has also contributed to a better understanding of their distribution, abundance, seasonal or annual movements and migrations and of the causes of seabird deaths, particularly in the case of 'wrecks'.  A 'wreck' is a period of exceptionally high mortality, sometimes involving just one species, or at other times of several species. Some 'wrecks' seem to be caused by storms catching young birds a few days after leaving their nests, others by storms combined with food shortage. In some overseas seabird 'wrecks', the cause of death has been attributed to avian disease, biotoxins or pollutants.  Accurate records of the extent and frequency of 'wrecks', the condition (and weight) of birds and the weather which accompanies them can provide a better understanding of their causes.
How is beach patrolling done?
A beach patrol is a walk along the high tide line of a beach to find, identify and record what birds have been washed ashore. Patrols may occur at any time of the year and after any weather, though highest mortalities often occur after storms with onshore winds, especially in winter. Exposed beaches yield more results than land-locked harbour beaches. All birds should be removed from the beach during each patrol to prevent the same birds being reported by another patroller.  The best approach is to remove each dead bird that is recorded well above the high tide line, such as into the sand dunes.
Opportunistic patrols are valuable and should be recorded, but regular patrols yield a greater volume of information, and in some districts are organised by groups of members taking turns to do a monthly or fortnightly patrol of suitable beaches.  Regular monthly beach patrols are carried out in Northland, Auckland, South Auckland, Waikato, Hawkes Bay, Wellington and Southland.
How are dead birds recorded?
The beach patrol data sheet (record form) can be downloaded as a Word file (return by email) or as a PDFfile (print and return by fax or post). Full instructions are printed at the bottom of the form. Alternatively, printed cards can be obtained from the Beach Patrol Convenor or through your local Regional Representative.  The data sheets and printed cards provide space for recording all species and the number of birds found so that an assessment of relative abundance of species can be built up over the years.  Important questions from Beach Patrol studies include:
the length of beach covered by patrolling to determine whether there has been significant or average mortality of seabirds, and to compare species abundance per kilometre between regions and for different years;
the freshness of specimens, the age group of specimens (if known) and the weather conditions prior to a patrol so the effect of weather on mortality patterns can be studied.
If no birds are found, a beach patrol card or data entry sheet should still be filled in, with a NIL return. It is just as important to know when and why birds are not washing up on beaches, as it is to know when and why they are being found ashore.
When filling in cards or data entry sheets, please use the common name of the bird as described in the "Checklist of the Birds of New Zealand," Fourth Edition, 2010. Please don't record the scientific name (as these are often misspelled and can change over time) and don't use vague or ambiguous names, e.g. BBG, muttonbird, shag. The computer database system will reconcile common names with scientific names.  Record cards or record sheets should be filled in as soon as identifications have been checked, and sent to the Beach Patrol Scheme Convenor by 1 March of each year.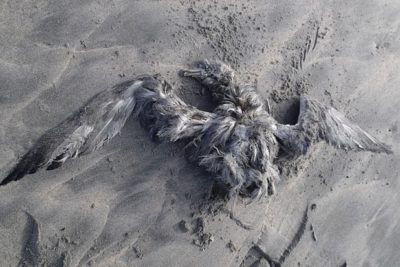 Accurate identification of birds found is absolutely essential, and is not always easy. Beginners should find out who else does beach patrols in the area and who the nearest authority to confirm their identification is. In districts where regular patrols are done, a beginner can learn much by joining them and getting instruction in diagnostic characters from an experienced patroller. A very useful resource is the "Beach Patroller's Guide to Stormcast Seabirds"
Beginners should also learn and practise the standard method of measuring and weighing birds. Ask the Regional Representative for advice on these points.
If no-one locally patrols beaches, then contact the Beach Patrol Convenor or Regional Representative for advice on what to do with birds that can not be identified. In the meantime, wrap all retained corpses in two sealed plastic bags and place in a deep freezer until an expert can identify them. Remember to attach a note or label to each bird stating the name and address of the collector, date collected, name of the beach and any other relevant details.
Please note that you do not require a permit if you collect corpses for identification purposes, provided you do not keep them long term.  Retaining corpses for private collections, however, requires a special permit that you would need to obtain from your local museum.
How to get involved?
If you are interested in beach patrol work, do not be discouraged if no regular patrolling is done in your area. Work on your own if you have to, but make arrangements to have your identifications checked. Many parts of New Zealand's long coastline are not patrolled adequately, or at all. This aspect of bird study can be rewarding and exciting, and every beach patrol carried out adds to the value of the scheme.
Development of an online Beach Patrol Database
You can also help to enter data from scanned cards into an online database system and your assistance here will ensure that the database and data analysis is kept up-to-date.  You can help to make this new system effective if you have the inclination, some time and a computer at home that is connected to the internet.  Data entry can be done anywhere at any time if you have access to the internet. If you would like to help, please contact the Database Project Coordinator. Read more about the development of the Beach Patrol database here. An progress update on the development is available here.
Please click here to be directed to the Beach Patrol Scheme database entry site. Note: You need to register and log in to this secure database entry website before you can enter data.
Downloads and Links
2021 Beach Patrol Report
2020 Beach Patrol Report
2019 Beach Patrol Report
2018 Beach Patrol Report
2017 Beach Patrol Report
2016 Beach Patrol Report
2015 Beach Patrol Report
2014 Beach Patrol Report
2013 Beach Patrol Report
2012 Beach Patrol Report
2011 Beach Patrol Report
2010 Beach Patrol Report
2009 Beach Patrol Report
2008 Beach Patrol Report
2007 Beach Patrol Report